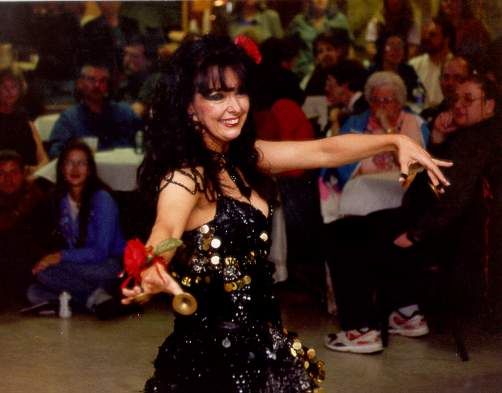 Debby West
Debby joined Sheva's School of Belly Dancing in 1980. She became a featured dancer for Harry Tatian's Near Eastern Ensemble and for Sheva. In 1982 she was 1st runner up at the East Coast Belly Dancer of the Year contest and was featured on TV 8's "PM Magazine." Performances have included festivals, fairs, museums, schools, and restaurants. Celebrity performances included Pierce Brosnan, Jack Lemmon, and Peter Gallagher. She has studied extensively with many national and international artists and is still influenced by Morocco of NYC. Debby's focus has now changed to teaching. She excels with zills and brings a lively, heartfelt love of the dance to every class.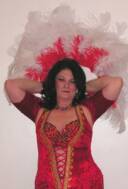 Doris McCormick(Dorma)
Dorma has been a student of belly dance since 1995. Studies began with Sheva in Richmond, Va., as well as various other teachers in and around Richmond, and a multitude of Master Teachers and workshops along the East Coast, Turkey, and Egypt. I'm an accomplished seamstress and truly love to design and sew costumes with all the beads and baubles and sequins. I'm hopelessly enamored with music, dance, design, color, shiny-sparkly things, and jewelry, and all the girly things about belly dance. As an instructor, I truly enjoy watching students grow, honing their skills, building confidence, and the joy they find in dancing.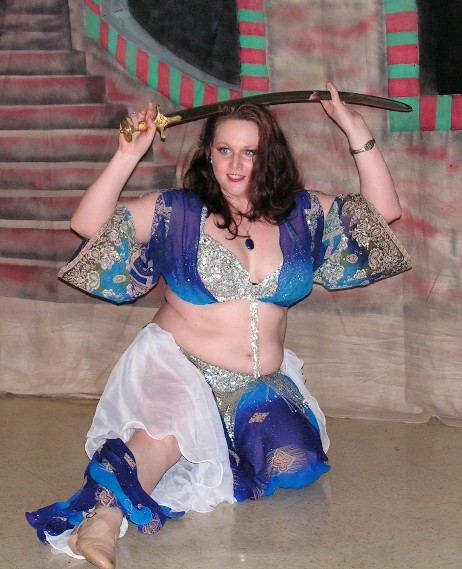 Kim Goodbody(Morgana Perizada)
Morgana Perizada began belly dancing in 1999 after viewing a video of Kathryn Ferguson, and began taking classes through Chesterfield Parks and Rec and Sheva's School of Belly Dance soon after. She has continued her dance studies with a variety of other instructors. Belly Dancing has blessed her with many wonderful friends and experiences and she looks forward to many more.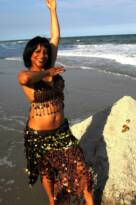 Patricia Hayes(Zahira Adia)
Zahira Adia started dancing in 1987 with Sheva's School of Belly Dance and later became an assistant teacher for Sheva. Teaching for 13 yrs at Pine Camp Cultural Arts Center / City of Richmond Teaching for 3 yrs at American Family Fitness Center.Dance performances to include Virginia Commonwealth University's Cultural Arts Day, The Women's Annual Health Fair and The National Girl Scout's Convention. Assistant teacher for The Belly Dance School of Richmond.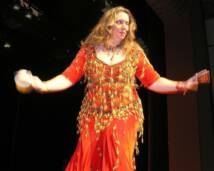 Janiece Bernardini
Janiece began a love of dance when she was just three years old, eventually taking ballet, tap, jazz, pointe, and just about everything else considered "dance". However, when she was 11 years old, her mother discovered belly dancing and they both began lessons with Sheva's School of Belly Dancing. Although she has taken belly dance classes from local and nationally known dancers, Sheva was her mentor. Janiece has been teaching for a number of years, first for Sheva, then BDSR, and on her own. She enjoys the camaraderie of the dance world as well as the individuality belly dancing allows each person to express.